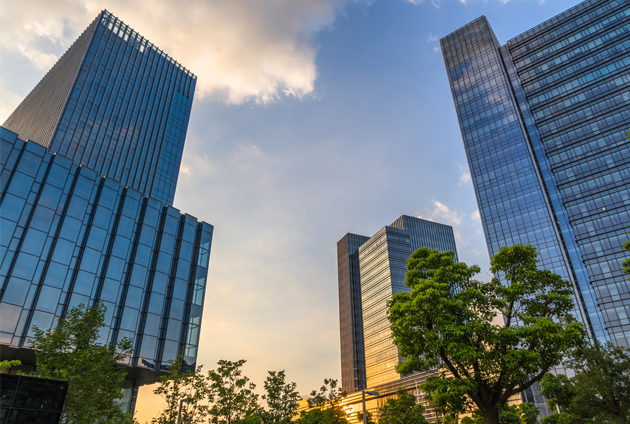 Supporting Your Sustainability Strategy with Oracle NetSuite
With climate change issues hitting the headlines following the decisions taken at this year's Climate Change Conference (COP26), it is important to consider how ERP planning and effective supply chain management can play an important role in corporate sustainability strategy.
Supply chain sustainability refers to companies' efforts to consider the environmental and human impact of their products' journey through the supply chain, from raw materials sourcing to production, storage, delivery and every transportation link in between. The goal is to minimize environmental harm from factors like energy usage, water consumption and waste production while having a positive impact on the people and communities in and around their operations.
The supply chain for most manufacturing companies accounts for between 50% and 70% of both total expenses and greenhouse gas emissions, yet in a study conducted by Accenture*, only 54% of CEO's believed they had actually achieved supply chain sustainability.
Improving efficiencies in business processes can contribute towards channelling natural resources in a more effective way. Sustainability brings together strategies to ensure optimal performance related to the business, the environment and society. ERP and other systems technologies can play a major role in achieving a sustainability agenda.
How an efficient ERP System can help make your business more sustainable:
Increased visibility of company operations. This reduces the need for additional people, office space and hardware, which in turn reduces office overheads and travel costs.  Running the business more efficiently frees up time for business development and strategy planning.


Better decision-making, resulting from the insights gained from that visibility. This leads to more streamlined logistics and transportation.


Improved understanding of the environmental impact of logistics and transportation. This enables businesses to operate more efficiently, saving time and money and reducing the impact on the environment.
Following on from COP26 there is a mounting pressure on businesses to make their operations as sustainable as possible, and a growing expectation from customers and stakeholders for businesses to adopt a sustainability strategy. Integrating an efficient ERP system such as Oracle NetSuite can have a huge impact on the overall sustainability of the business and help make achieving long-term sustainability a realistic goal.
To find out more about implementing Oracle NetSuite into your business get in touch with us to speak to a member of the team.
*Source: Accenture, 2017, (percentages quoted are of a survey of more than 700 members of the United Nations Global compact on sustainable business practices)


---
Share this article
via social media or email

:
More from 3RP
Latest news