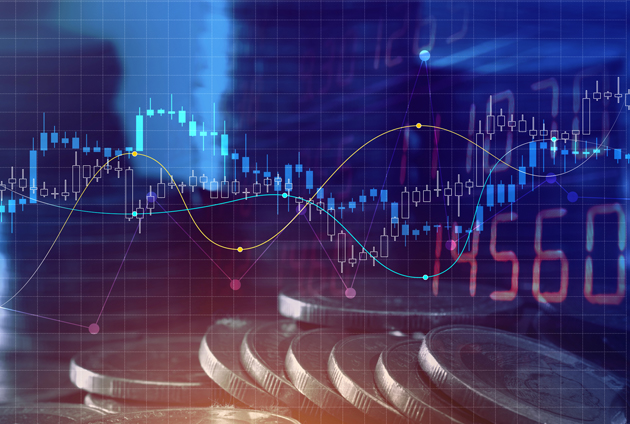 NetSuite and AccessPay – the perfect partnership for fully connected banking operations
NetSuite has long been recognised as the ERP of choice for countless industries, with sophisticated financial management features that help businesses streamline their processes.
Building on this solid foundation of integrated solutions, but with a focus on treasury and real-time banking data, we've partnered with embedded corporate banking experts AccessPay.
This collaborative partnership means we can deliver an industry-leading solution that enables straight-through processing of statement feeds, automatically downloading and transforming the data from one single source of truth in whatever format a business requires.
The big win with this solution is payment file integration, cutting down the processing time from hours to minutes, to streamline day-to-day financial processes, eradicating the manual intervention required to download payment files or upload to the bank. 
This maximizes employee productivity, whilst providing near real-time banking data to assist with accurate financial decision making, future-proofing onward reconciliation and cash management processes.
This innovative solution provides the connectivity that securely links your corporate banking estate to NetSuite, complete with an automated bank statement retrieval that can save up to 95% on reconciliation times.
The Benefits of Automation
Like any manual processes, they can be time-consuming and open to human error, often failing to meet internal control standards. Manually downloading payment files to reimport them to a banking platform is hardly 'agile' and knowing your true cash position in real-time is almost impossible, especially when dealing with large-scale operations.
AccessPay's platform can provide a simple 'one-stop shop' solution with the functionality to approve transactions from multiple banks, pushing payments through automatically, whilst completely removing the need to remember security / log-in to individual accounts.
By automating this process, you can get access to the latest data instantly (yes, it's possible!), so your true global cash position is no longer guess-work.  Of course, there are short and long-term benefits to seeing this data in real-time.
Short-term benefits:
By automating these processes with AccessPay's cloud-based solution you can expect to see:
Reduction of day-to-day manual intervention required as data retrieval is automated
More time and increased productivity to focus on other more critical business-related tasks which attribute to better team morale and more time to focus on the bigger picture
An immediate increase in cash visibility and data, allowing for more accurate, data-rich reporting
Long-term benefits: 
Increased ability to strategise and forecast thanks to real-time insights and information
Smarter investments and cash spend based on accurate data
Accurate reports that can be presented to the C-suite to aid key business decisions
Eliminate the risk of human error by removing manipulation of statements and other manual intervention
A system that can be utilised to produce audit compliant reports, reducing the likelihood of control breaches whilst also reducing manual workload
Reduced exposure to cyber risk and fraud stemming from the removal of banking portal logins
Using Host-to-Host Connections for smaller banking operations
Host-to-host connections – sometimes simply known as direct bank connections – are a popular method of integrating your banking estate with NetSuite.
They allow for fully automated, high-volume data transfers, cutting much of the complication involved in statement retrieval.
Host-to-host connections work well for businesses who operate on a smaller scale (say connections one or two primary banks) however attempting these connections yourself can be complicated. Setting them up requires time, effort, and resources that will require a specialist to establish these links for you.
Using SWIFT for international banking operations
The alternative is using SWIFT for bank statement automation, especially when dealing with payments on a global scale.
This is the option most specialists would use and remains a reliable choice, however the difference is that doing it yourself requires expensive audit costs. Automating banking data through SWIFT can be a long-winded process, especially if your business doesn't yet have access to a BIC.
AccessPay solution that scales with any business, of any size
We can integrate the AccessPay solution directly between NetSuite and your banks so that when you conduct your statement retrieval, the hard work is done for you in the background. They also connect via SWIFT and the difference is that they already have a BIC.
In other words, there's no need for you to worry about all those extra charges and audits, so you know what costs you're dealing with upfront, and there are no hidden manual processes required from you.
If it's host-to-host connections that would work best for you, they can offer those without the complication that comes with setting them up yourself. Host-to-host is typically reliant upon your business having an in-house IT team that can build the relevant, technical connections and adequately maintain them, too. There is an added layer of complexity as MT940's typically require two-factor authentication which NetSuite doesn't provide within its inbuilt reconciliation tool.
The AccessPay solution offers multi-factor authentication and Single Sign On capabilities – which means the security of your data is in safe hands. 
The case for automating bank data is undoubtedly a more scalable solution for businesses who want better visibility of their cash, and NetSuite users have several possible avenues of achieving it.
If you're looking to modernise and futureproof your banking operations, we can help you achieve this.
Contact a member of our team today to find out more about payment file integration in partnership with AccessPay.
---
Share this article
via social media or email

:
More from 3RP
Latest news