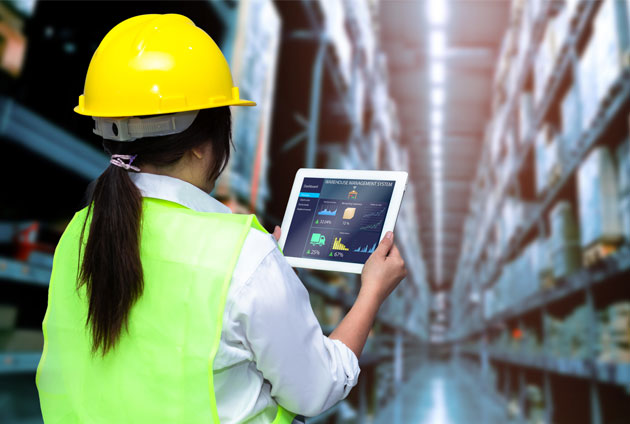 NetSuite's Smart Count - helping the UK to improve the challenging inventory count process
Inventory management is a notoriously time-consuming disruptive process, required by most businesses that make, distribute, house or sell a product.
Even for companies with an inventory management tracking system, a physical inventory is often required to meet financial and tax regulations.
Traditionally the two inventory methods used; a physical count, where all items are counted manually, or a cycle count, where specific SKUs are counted as part of an everyday task, are efficient, but costly in terms of labour, lost sales and the disruption to operations.
This is where the NetSuite Smart Count app can step in.
Designed as an app (making it flexible and easy to use anywhere), Smart Count builds on the existing functionality of inventory counts within NetSuite, automating inventory counts and enabling them to be conducted live, in an entire location, without freezing transactions.
This dramatically reduces the interruptions that impact operations, helping businesses to improve decision making.
There are some excellent functions to using this app, for example if the inventory level in the bin falls below the reorder point, Smart Count can automatically trigger a count to be performed to check the accuracy of the bin, ensuring reorders are only placed when the inventory level is truly below reorder point.  In addition, stock held in bins can be counted as part of the inventory and customers can continue picking out of it even when a count is active.  The result is a highly accurate count because the snapshot is taken on start of the count, not creation.
The big take-home is that NetSuite Smart Count gives organisations added efficiencies, greater control over stock, and more flexibility with accurate real-time insight to make better-informed financial and business decisions.
Dylan Varela, 3RP Senior NetSuite Consultant adds: "Having spent just less than 10 years within the WD and Manufacturing environment of businesses and organisations, inventory counts/stock takes have been the pain point of all businesses and finding the right time to close the business from receiving and shipping is never easy without taking a financial hit on sales or upsetting customers telling them they cannot have goods when they want them.
However, with the new feature that NetSuite has launched in the 2022.2 release, this will become a huge hit within all inventory-based businesses that require to count stock due to the flexibility this solution offers, especially with the ability to count stock while the business is still functioning from end to end. This will now mean businesses are able do a stock take whether that's a full business stock take or an automatic single item stock take that the feature can populate based on items falling below reorder points to make sure your inventory accurate is 100%."
Key capabilities in NetSuite Smart Count include:
Administrator Control: This helps organisations manage counts without disrupting sales by enabling administrators to choose what happens if the on-hand quantity changes for an item during the count process
Advanced Visibility: Helps businesses automate the count process by providing lists of items that need to be counted using predefined criteria, business rules, and key drivers
Automated Recounts: Helps organisations minimise unnecessary replenishment by automatically triggering a count to check the accuracy of a given bin if the inventory level falls below the reorder point
Centralised Information: Helps organisations efficiently manage the cycle counting process by providing visibility into all the items due to be counted in a location
Mobile Access: Helps businesses increase count accuracy and minimise time required to complete counts by using a handheld mobile device and barcodes
For information on how NetSuite Smart Count can assist your business, please get in touch to speak to a member of our team.
---
Share this article
via social media or email

:
More from 3RP
Latest news