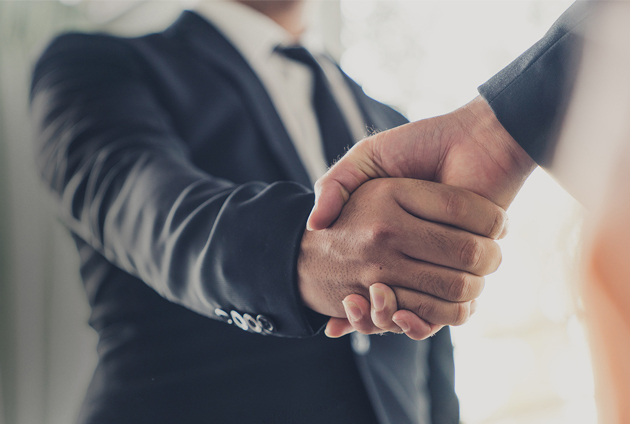 Where to start when selecting an ERP Partner
The groundwork that goes into selecting an ERP (Enterprise Resource Planning) Partner is critical.  Selecting the right partner will transform your business for decades, providing digital solutions that adapt and flex as your business evolves. 
Getting this decision right will pay huge dividends:
Transforming your business processes
Improving controls
Increasing efficiency
Improving visibility of data and decision making
Reducing data duplication
Automating manual processes
Providing you with the platform to support and enhance growth
It's a key decision which requires serious attention and time dedicated to planning, time resourcing and getting your budget right. 
What happens first?
Be prepared!
Before engaging with a potential ERP partner, it's important to be prepared to shape the brief:
Establish your key reasons for change
Obtain the approval of the Board for the project
Establish a realistic budget
Set a realistic timeline
Establish a core team of business process owners to help define:


Key pain points
Key reasons for change
Core requirements
Must Haves
Nice To Haves
Current processes
To be processes
Future strategic plans
Confirm the project scope and capture as much detail as you can in this phase. 
Engagement with Potential Partners 
The preparation work will help whittle down potential partners based on your requirements, industry, size, location and/or budget.
Providing a comprehensive brief will help potential suppliers understand the complexity of the business needs and variables enabling them to question and probe your requirements in to provide the best proposal and solution demonstration.
Our advice would be to: 
Ask for a written response to your requirements and a high-level proposal
Short-list those who offer bespoke solutions
Utilise this phase to whittle your list down, focusing on those potential partners that truly address your business needs
Product Demonstration
The aim is to reach a point where you have no more than three potential partners on your shortlist. 
This is where you get to see the systems in action (often referred to as the Beauty Parade). 
We would suggest setting an agenda based on your core requirements, inviting the short-list to demonstrate the solutions that address your requirements, this will ensure they don't focus on their strengths. 
Share the agenda and data in advance, so each potential ERP partner is responding to the same brief. 
Selection & Negotiation 
Gather your key decision makers to decide on your preferred partner based on solution proposals and demonstrations. 
Try not to focus on price (for now), realistically you shouldn't have major budget discrepancies at this point as you've set a budget and received high level proposals. 
Focus instead on the best solution and partner for your business, it's worth taking the time at this stage to: 
Review testimonials and case studies
Take references
When it comes to the negotiation stage, good partners will negotiate if selected as a preferred partner, generally there is always room for negotiation, just don't be persuaded into buying modules you don't need until future phases – they can be easily added at a later phase.
Reaping the rewards
Embarking on implementing a new ERP system can be a challenging exercise. It is not an easy process, it takes time and often incurs some business pain. Once you have defined the brief and got the ball rolling, the final outcome will maximise efficiency and reap the rewards.
If you are considering implementing a new ERP solution or seeking to refine an existing one, get in touch to speak to a member of our team. We would love to help.
---
Share this article
via social media or email

:
More from 3RP
Latest news