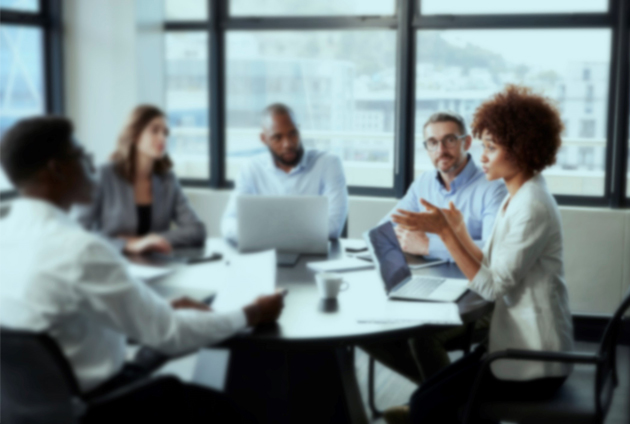 A 'how to' guide to implementing a replacement ERP solution
People often ask, "what are the key pitfalls to avoid when implementing a replacement ERP solution?" Our answer is always the same... "people and data".
Taking a detailed look at how we implement replacement ERP solutions, we've put together a practical 'how-to' guide for those leading this type of transformation project.  Some of the details will be obvious to you, others hopefully insightful and thought-provoking to help you plan a well-controlled project that is delivered smoothly and on time.
The hard work needs to start before the project begins!
There are several considerations you will need to make about the team working on your replacement project. Getting this bit right is critical.
Your people
Ensure your business process owners are available throughout the course of the transformation project and remember they'll need to dedicate at least 30% of their time (don't forget to take into account holidays, busy periods, seasonal highs, audits, office moves, new hires etc). Provide back fill if required and be sensitive to their new role in system implementation; they may never have done this before.
Appoint a Project Manager
If you don't have the appropriate internal resources, you may need to recruit an external contractor to manage this project.
Once you have your lead in place, arrange a project planning session with the appropriate team members (e.g. Partner, Business PM etc) to agree the programme of work, start and Go Live dates.
Our advice at this stage is to consider naming the project as it gives the programme an identity and instills a level of importance throughout the business.
Time to get going!
Invite all project resources to attend the kick-off meeting to present the project plan, including Partner and Business roles.
Confirm Steering Meeting attendees and frequency
Steering meetings should be held weekly with the project team to confirm/discuss decisions and issues
Once you are embroiled in testing and Go Live preparation these meetings should be replaced with daily stand-ups
Don't forget to ensure that the project team are regularly 'unit' testing the configuration as and when each process area/customisation is complete.  This will help to ensure the system knowledge is constantly transferred from Partner to Business throughout the implementation process.
Board meetings
Project Board meetings should be held monthly with sponsors and key stakeholders to review the Project Manager's collective status reports detailing: 
The project timeline against the Go Live targets
Spend to-date against the agreed budget
To escalate (from Steering Meeting) and review any key business decisions
Assess risks
For a transformation project on this scale, it's also essential to have the support of your wider business community.  Provide regular project updates/newsletters to ensure everyone is aware of the new ERP solution, with a strong emphasis on the key benefits and superior operating systems. And don't forget to celebrate and communicate key milestones as they're reached!
Your Data
Data is where things can get messy.  It's essential to start cleaning your data early to simplify the replacement process further into the project.
Before you start designing the architecture of new systems, we'd recommend that you:
Close orders that will never be fulfilled
Clear up the 'penny'/negative balances on customer and supplier accounts
Eliminate the (100s, sometimes 1000s) 'Inventory Items' on your existing system that will never be sold again
Once the 'clean-up' is complete, work with your project team to:
Design your desired chart of accounts
Decide on your primary source of data (If you have multiple systems)
Define (and communicate) a cut-off criteria for required Prospects, Customers, Sales Orders, Suppliers, Purchase Orders (e.g. no activity on the account for 6 months)
Configuring the new solutions is where things begin to get exciting and where you can start to really engage and enthuse the wider business community.
There is no doubt that several Cloud solutions, like NetSuite, are pre-configured to accommodate standard, basic, core business processes, but there will, undoubtedly, be a requirement for additional customisation and configuration to accommodate:
Customised data and forms
Complex approvals
Integrations
Our advice would be to keep the level of customisation to a minimum, however don't confuse customisation with bespoke development.
Customisations are available through the UI and supported through upgrades
Ignore the 30-page Board report pack that takes 2 people 3 days to produce (do not ask for it to be replicated)
It's very likely that the new system (considerably more mature and well developed) will contain all the reports and dashboards you need as standard. We would strongly advise you get to know your system before making unnecessary customisations, potentially wasting both time and money.
Before you spend any money, make a solid business case for each customisation and consider adding the amends to a phase-2 optimisation if necessary.
User Acceptance Testing (UAT)
Unit testing should be completed and you're now ready to unleash the users with UAT.
At this point you are nearing the Go Live date, so things are hotting up.
By this phase, your clean data should be migrated (and approved as correct) to the test environment, so you're ready to train the users and write test scripts/scenarios.
There's no art to what the scripts should look like – but try to make sure they're:
Process driven
Easy to understand
Have clear success criteria
A well communicated error log
Overall you should prioritise:
1 - System cannot Go Live with this error
2 - We have a work around
3 - Nice to have
Review these daily to ensure there is a full UAT to review on completion.
Go/No Go Decision
On completion of the UAT review, your key stakeholders and sponsors should hold a Go/No Go Live meeting.
By this time in the project the team and stakeholders will have a good 'feeling' as to whether the business is ready to Go Live or not.
Criteria varies but, ultimately, if you have unresolved priority 1 errors then delaying the Go Live should be considered. 
Please remember: 
This is not a disaster
But going Live with a system is a disaster – eradicating user confidence
Communicate your decision to the business, key stake holders and sponsors
It's incredibly difficult to 'catch up' and fix errors whilst constantly 'fire fighting', a delay is a much better 'problem' to solve
Go Live 
Many Go Lives that we have been involved with are uneventful.
We've followed the process, prepared our requirements, cleaned our data, migrated the data, completed comprehensive testing and communicated throughout so, well, it's been pretty much business as usual at Go Live time.
Yes, there will no doubt be a few niggles, so ensure your super users and Partners are fully available and on hand to support new users.
Don't Stop Now!
Once you have successfully closed off your first period in record time – look to the future.
Now's the time to start planning the phase 2 modules and customisations to continually optimise your solution.
Arrange quarterly/half yearly meetings with your Account Manager to review issues arising, future business strategies and new features releases that can enhance your system.
If you are looking to implement a replacement ERP solution and not sure where to start, we would love to help. Get in touch with our team to talk through your project.
---
Share this article
via social media or email

:
More from 3RP
Latest news