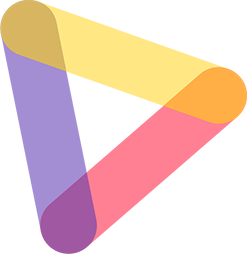 NetSuite Technical Consultant
3RP are looking to enhance their fast-growing team by adding a NetSuite Technical Consultant to help design, shape and deliver high-quality NetSuite solutions. We are looking for a Technical Consultant who can contribute to the design process of custom solutions, and provide ideas, critiques and out of the box ideas. We have ambitious growth plans, and we are looking for an individual who is interested in developing and growing with the company. The successful candidate will have an opportunity to shape their own future role within the company as it continues to grow and expand.
Roles and Responsibilities
Work with functional consultants to help design, shape and deliver technical requirements.
Design, build, test and deploy workflows, scripts, forms and integrations across NetSuite and other third-party platforms.
Provide experience and subject-matter expertise to the consulting team to help support the solution design process.
Manage the release and transfer of developing between sandbox and production accounts.
Candidate Requirements
JavaScript, SuiteScript (1.0 and 2.x), SQL, HTML, JSON and XML.
Experience of integrating third-party platforms with Oracle NetSuite utilising web services is preferential:

REST & SOAP technologies
Custom API's
iPaaS

Experience in designing, building and troubleshooting workflows.
Experience in designing and building custom PDF forms in NetSuite.
Proficiency with formulas on saved searches.
Ability to think outside of the box, and understand how potential custom solutions will interact with business processes and other customisations.
Willingness and desire to learn new skills and platforms (Celigo, Jitterbit and Dell Boomi).
A very strong eye for detail and desire to deliver 'a special touch' when working with clients.
Ambitious, keen to learn and a desire for personal growth.
Business proficient English language.
The role will be fully remote. 
Benefits
Competitive salary that will grow with the candidate's experience.
4 weeks holiday, plus bank holidays and birthday.
A tailored professional development plan with access to both NetSuite and iPaaS training materials and accreditations. The candidate will have the ability to pursue their own professional goals too.
Commitment to growth and development.
To apply, please send your CV and a short introduction about yourself and why you think you would be a great fit for 3RP to hello@3rpgroup.com
---
Share this article
via social media or email

: