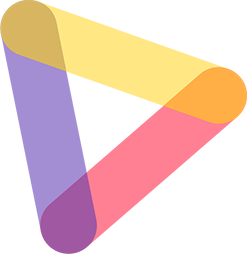 NetSuite Support Lead
3RP are looking to enhance their fast-growing team by adding a NetSuite Support Lead to work closely with an industry-leading NetSuite team to help setup and manage a support desk function within the business.
We have ambitious growth plans, and we are looking for an individual who is interested in developing and growing alongside the company, as well as being included in important decisions which will help to shape the business. The successful candidate will have an opportunity to carve their own future role within the company as it continues to grow and expand.
Roles and Responsibilities
Help design and setup the support desk function within the business.
Utilise NetSuites case management system to accurately record and capture customer support cases.
Support 3RP customers and solve their issues via the case management system.
Liaise internally with both technical and functional consultants to ensure all queries are resolved in a timely manner.
Report on the status of BAU support tickets, including identifying the underlying causes of recurring issues and working with management to identify how we can support the client to reduce cases of a similar nature.
On an ad-hoc basis support senior and lead consultants with project related tasks.
As the business grows, help hire and manage additional support resource.
Requirements
Strong customer service mindset who takes pride in their work.
Strong communication skills, including effective listening and an ability to explain concepts in simple, clear terms.
Excellent documentation.
Empathetic, with an ability to understand issues from an end user perspective.
Proven analytical skills with ability to tackle problems systematically to determine causes and produce effective solutions.
Ability to work collaboratively and independently.
Experience of supporting users of NetSuite or hands on experience of the tool.
Broad knowledge of NetSuite across key modules and functions.
Basic level of accounting / finance experience – to a point which allows you to understand the concerns of the customer.
Benefits
Competitive Salary that will grow with the candidate's experience
Bonus
4 weeks holiday, plus bank holidays and birthday
Commitment to growth and development
Location
This role is based in The Phillippines.
To apply, please send your CV and a short introduction about yourself and why you think you would be a great fit for 3RP to hello@3rpgroup.com.
---
Share this article
via social media or email

: